Dear Parishioner,
In light of the current situation with Covid-19/coronavirus, we thought it would be useful to update everyone with how this
will be affecting the life of three churches in the weeks ahead.
Please do take a few minutes to read through this. If you have any concerns or just want to talk with one of the clergy,
please do see the final section at the bottom of this notice.
ARE CHURCH BUILDINGS OPEN FOR WORSHIP AND PRAYER?
As of 24th March 2020, the latest guidance for churches from the government is "stay home, protect the NHS, and save
lives". This means that all church buildings have had to close their doors for the time being.
Public worship is suspended until further notice but do look out  worship resources on our Facebook page: Illogan Parish.
CAN WE STILL WORSHIP TOGETHER?
We have produced a simple order of service that we can each  at home to worship and pray. These are available through our Facebook page.
WHAT WILL THE CLERGY BE DOING? WHERE CAN I GET  SUPPORT? HOW CAN I HELP?
Like everyone else, the clergy will be abiding by the current government advice to stay home. Services,  Weddings, and  Christenings have had to be cancelled.
We will be regularly contacting by telephone and/or e-mail everyone  who is part of our three church families whose contact details we have.
We would like to assure everyone in the Parish of St Illogan of our prayers and support at this time, and encourage anyone who feels
concerned or worried or who needs practical help to contact myself, Alex or Marlene using the regular numbers:
• Revd Steve: 01209 843938
• Revd Marlene: 01209 713175
• Revd Alex: 01209 844662
There are lots of ways we can all help each other at this time:
• Please do be praying for the situation, for those you know and love, for our church families and for all those working to mitigate, halt and stop the virus.
• Please do take the government's advice seriously.
• Please be in touch with each other via telephone, WhatsApp, e-mail and text messages. Let's reassure, encourage and  point each other to Jesus and the hope we always have in him
at this time. If you feel someone needs to be contacted by the clergy please let us know.
Keep us, good Lord, under the shadow of your mercy in this time of uncertainty and distress. Sustain and support the anxious and fearful,
and lift up all who are brought low; that we may rejoice in your comfort knowing that nothing can separate us from your love
in Christ Jesus our Lord.
Amen.
with love and prayers,
Rev Steve WE MEET IN THREE LOCATIONS AROUND THE PARISH EVERY SUNDAY.
You can be sure of a warm welcome wherever you join us. There's no charge, you don't need to be a Christian already, and you can wear what you like.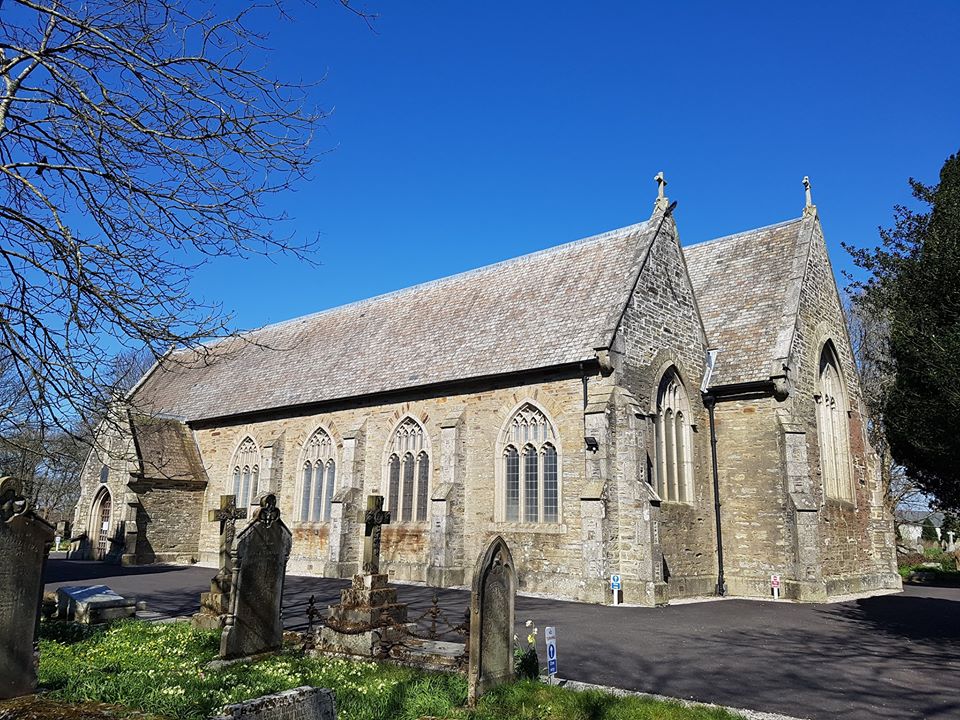 Services at 10.30 am,
4.30 & 6.00 pm
St Illogan Parish conducts a considerable number of baptisms, weddings and funerals every year.   We see these as an important part of our ministry to our community, in which we join with our friends, colleagues and neighbours in some of the happiest and saddest moments of life.  If you'd like to find out more about any of these services, please click on the relevant picture below.
GDPR and Safeguarding
St Illogan Parish takes its responsibilities regarding your personal data very seriously.  You can see a copy of our Privacy Notice here. 
Ensuring that children and young people as well as adults are kept safe whilst in our care is an integral part of our church life. If you have any concerns about safeguarding please contact:
In the Parish: Linda Williams, Parish Safeguarding Co-ordinator, 01209 842604
In the Diocese: Sarah Acraman Diocesan Safeguarding Adviser, 01872 274351
Out of Hours for after 5pm and weekends: 01208 251300
In emergency situation:
Local Authority Children's Social Care: 0300 123 1116
Local Authority Adult's Social Care: 0300 1234131
You can see our Parish Safeguarding notice here.
© St Illogan PCC 2019