The 3 churches will be open for worship from 12th July
Although the Government has given the go-ahead for churches to re-open from 4th July, it will take a little while to work through and implement the detailed advice from the Church of England about the conduct of public worship. For this reason, Trevenson, St Mary's, and St Illogan Parish Church will be open for worship, but not until 12th July. This will give us time to make sure that when people do gather to worship we have done what we can to ensure people's safety.
Face coverings and church.
A face covering is something which safely covers the nose and mouth. You can buy reusable or single-use face coverings. You may also use a scarf, bandana, or hand-made cloth covering but these must securely fit round the side of the face.
The church of England has issued the following advice regarding face coverings:
"We strongly advise that face coverings should be worn by all those attending a place of worship, including ministers, worshippers, staff, volunteers, contractors and visitors, where there may be other people present; remembering that they are mainly intended to protect other people, not the wearer, from coronavirus COVID-19 and that they are not a replacement for physical distancing and regular hand washing."
So, the wearing of face coverings is not mandatory as it is in shops or on public transport, but it is nevertheless strongly advised by the Church of England for church services.
Clergy will be wearing face coverings during the services but not necessarily at every moment of the service. The wearing of face coverings is one measure alongside social distancing and hand washing that are in place to prevent the spread of the virus.
Please note – we have made some changes in service times.
Trevenson Church will continue to meet at 11.00
St Mary's will meet at 9.30
St Illogan Parish Church will meet at 11.00.
This is a provisional arrangement to be reviewed. It will enable clergy and readers to travel from St Mary's to either Trevenson or St Illogan Parish Church and will help with covering services over the summer.
For the time being, the following services will not be held:
St Illogan Teatime (available online during July)
Evening services
Portreath Wednesday morning Communion Services
Is it safe to attend services?
A risk assessment will be made of each church building.
Although there is no general limit to the number that can gather, the capacity of the building may limit numbers, since we will need to maintain social distancing between households.
On entering and leaving the church building everyone will be required to wash their hands using either soap and water or use hand sanitiser.
Toilets will be open, but we will need to be careful to reduce the risk of transmission.
If you are 70 or over, or clinically vulnerable, the government advice is to stay home as much as possible – but, of course, you will be welcomed if you choose to join us for worship.
Children and young people will need to be supervised by a parent or guardian and appropriate hygiene precautions followed.
The buildings will be cleaned after use.
Hymn books and service sheets will not be used, unless they are laminated and wipeable.
You may choose to wear a face covering but it is not a requirement.
What will the services be like?
Singing is not allowed at the moment, although that doesn't mean we cannot have music.
Services including Holy Communion can be held, but the congregation will receive bread only. There is specific guidance relating to Holy Communion that clergy will adhere to.
Services will be shorter than usual.
There won't be refreshment served after the service.
We will be encouraged not to linger in the building before or after the service.
So you can see that there is quite a lot to consider in preparation for the churches opening for worship. I hope the information above is helpful as you consider whether or not to join with us.
Every blessing,
Rev. Steve Robinson
Almighty God,
you have broken the tyranny of sin
and have sent the Spirit of your Son into our hearts
whereby we call you Father:
give us grace to dedicate our freedom to your service,
that we and all creation may be brought
to the glorious liberty of the children of God;
through Jesus Christ your Son our Lord,
who is alive and reigns with you,
in the unity of the Holy Spirit,
one God, now and forever,
Amen. WE MEET IN THREE LOCATIONS AROUND THE PARISH EVERY SUNDAY.
You can be sure of a warm welcome wherever you join us. There's no charge, you don't need to be a Christian already, and you can wear what you like.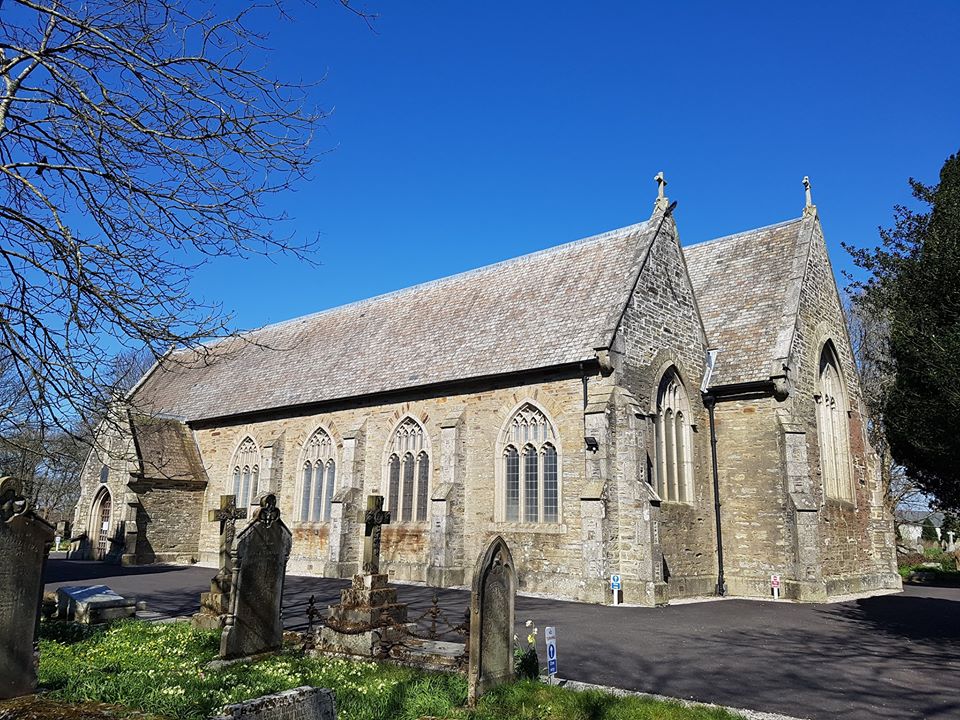 St Illogan Parish conducts a considerable number of baptisms, weddings and funerals every year.   We see these as an important part of our ministry to our community, in which we join with our friends, colleagues and neighbours in some of the happiest and saddest moments of life.  If you'd like to find out more about any of these services, please click on the relevant picture below.
GDPR and Safeguarding
St Illogan Parish takes its responsibilities regarding your personal data very seriously.  You can see a copy of our Privacy Notice here. 
Ensuring that children and young people as well as adults are kept safe whilst in our care is an integral part of our church life. If you have any concerns about safeguarding please contact:
In the Parish: Linda Williams, Parish Safeguarding Co-ordinator, 01209 842604
In the Diocese: Sarah Acraman Diocesan Safeguarding Adviser, 01872 274351
Out of Hours for after 5pm and weekends: 01208 251300
In emergency situation:
Local Authority Children's Social Care: 0300 123 1116
Local Authority Adult's Social Care: 0300 1234131
You can see our Parish Safeguarding notice here.
© St Illogan PCC 2019